Chef Spotlight
Chef Name: David Fitelson
Title: Head Chef
Restaurant Name: Wobbly Barn
Location: Killington, VT
Restaurant Website: wobblybarn.com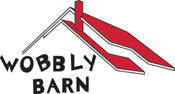 "Since I was a young boy in kitchens I've always been taught to take your time and do things properly. Only source the best products and don't try to adulterate them, just find ways to compliment and highlight them. When I met Lance from Fossil Farms at a trade show I knew we would be in good hands no matter what product we were working with. His eagerness, excitement and pride in his product spoke volumes. So when it came to selecting a purveyor for my pork chops and rabbit for the Wobbly Barn I thought who better to reach out to and boy did they deliver! Their Heritage pork and young rabbits were second to none. Their heritage Berkshire pork blew everything that I had sampled to that point off the table, the marbling was to die for and the consistency was impeccable. When people asked what I did to make the pork so much better the answer was simple, I teamed up with Fossil Farms and got us the best quality pork I'd ever seen. I wish I had found Fossil Farms earlier in my career and I continue to look forward to the many future products to feature on our menu for the years to come. Keep up the good work! "
– David Fitelson / Head Chef / Wobbly Barn
Chef David Fitelson Bio
David started working in a French kitchen when he was fourteen years old, cleaning and peeling vegetables as a prep chef after school. Over the next four years, he slowly moved up to Garde Manger and at that point realized that his after school job was no longer a job but his life and future. He attended Johnson and Wales University in North Miami Florida where he graduated with an Associate's Degree in Culinary Arts in 2008. While attending the school, he was able to intern at The Ram in Sun Valley, Idaho. Upon completing his internship, he returned to Johnson and Wales in Providence, Rhode Island to pursue a Bachelor's degree in food marketing. After graduation in 2010, David reconnected with friends and joined Michel Nischan and Paul Newmans at the Dressing Room in Westport, Connecticut, a true farm-to-table restaurant. He became immersed in meeting farmers It is here that David's passion for sourcing the best quality products from farmers grew. From there he moved to B&B group's Terry Lodge in Westport Ct where he quickly became the lead grill and eventually one of the sous chefs. Time was changing in David's life and the hustle and bustle of the Connecticut restaurant scene was coming to an end for him, it was time to pack up and head back to the mountains. He started working for Killington resorts in Vermont in the fall of 2012 as the sous chef of the Wobbly Barn Steak house. He progresses to executive sous chef in 2014 and then was named Head chef in 2015. It is here that he was able to put all that he had learned together redeveloping the menu and then forming alliances with purveyors that would only provide him with the best quality ingredients for him and his staff to work with. His menu now remains a steak house but with seafood influences from his child hood growing up on the ocean, sourcing day boat fresh fish and handpicked meats. He strives to teach those around them the importance in never sacrificing quality and understanding where everything comes from and how to highlight the natural qualities of a product weather it's a heirloom carrot or Prime cut of meat.
Elk Osso Buco by David Fitelson
Download printable .pdf file here.
Ingredients
2 lbs. Fossil Farms Elk Osso Buco, trimmed, tied and patted dry
3/4 lbs. Yukon gold potatoes
1⁄4 bunch fresh thyme
4 ea. whole cloves
1 ea. onion, medium dice
2 ea. stalks celery, medium dice
2 tbsp. tomato paste
2 qt. chicken or vegetable stock
2 sprigs fresh rosemary
2 dry bay leaves
1⁄4 cup vegetable oil
2 ea. carrots, medium dice
1 can diced San Marzano tomatoes
1⁄2 bottle dry white wine
Salt and pepper
Gremolata
1⁄4 cup parsley, chopped fine
1⁄2 tsp. fennel pollen
3 ea. lemons, zest only
Salt and pepper
(Mix together all gremolata ingredients in small bowl and set aside.)
Directions
In a Dutch oven, heat oil over high heat. Sprinkle Elk shanks with salt and pepper, and sear evenly on all sides. Remove and set aside. Add onion, carrot and celery and drop to medium heat to sweat. Deglaze pan with white wine and let reduce by half. Add in tomato paste, tomato and stock. Make bouquet garni with rosemary, thyme, bay leaves and cloves. Place Elk shanks back into Dutch oven and cover tightly. Braise at 250 for 1 hour and 45 min or until shanks are tender. After 1 hour, check every 15 minutes. Once cooked, remove shanks and set aside, skim fat from top of braising liquid. Add in potatoes and reduce braising liquid until potatoes are tender, about 25 minutes.
To plate, simply scoop potatoes and braising liquid reduction into a wide bowl and place shank in the middle. Sprinkle with gremolata and enjoy.